You Are What You Drink! Juicing Can Go Skin Deep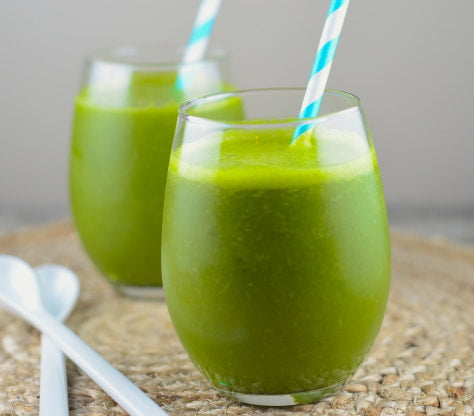 Using 
Edye's Naturals
 is a great way to nourish your skin from the outside. But it's no secret that the foods you consume have an effect on your skin. While some foods can leave your skin looking the worse for wear, others have the potential to pave the path to a clearer complexion.
"The skin is a reflection of what's going on inside us," said dermatologist Nicholas Perricone, M.D., author of 
The Wrinkle Cure in Health Magazine
. "That's why the foods we eat and the supplements we take can have a huge influence on the skin's appearance."
Juicing  is a popular method that allows you to consume eating whole fruits and vegetables in away to get the best nutrients out of them.  Getting more nutrients through the consumption of more fruits and veggies can help you cleanse the digestive system and promote healthy skin. Recent research has highlighted the effect of fruit and vegetables in daily diets as the increased vitamin content helps with hair growth, acne, headaches, insomnia, and more. The antioxidants in raw, organic, and unpeeled ingredients boost your health and improve hair, skin, and nails.
Here are two recipes for skin glorifying fresh juice you can make with a juicer (see the link below about juicers).
Greenie Genie
Apples sweeten the green ingredients in this delicious juice, which has also has a refreshing ginger tang.
Ingredients
2 medium apples
2 medium carrots
1in cube ginger, unpeeled
4 small asparagus spears
Small handful parsley
Small handful freshly cut wheatgrass or 1tsp of powdered greens (wheatgrass, chlorella, or spirulina)
Juice all ingredients together and stir in chosen powdered greens (if applicable) just before serving. Makes one large glass.
SPOT-FREE
SKIN
JUICE (for blemish flareups)
1 pear
2 green apples
1/2 cup fresh beetroot
4 medium carrots
1/2 cup cabbage
1 teaspoon apple cider vinegar
Method In a juicing machine, 
juice
 the pear, apples, beetroot, carrots and cabbage. Add the apple cider vinegar before serving. Remember to make only enough to drink all at once. Also it's important to use a juicer to make these recipes not a blender like some of the TV brands such as Ninja or Magic Bullet. 
Juicing is a great way to treat your body from the inside out, but even better when used along side natural, organic external products like 
Edye's Naturals
.
Want to know more about types of juicers? 
Click here to learn more about juicers via the Huffington Post.
Source: Health Magazine