Natural Doesn't Always Mean Good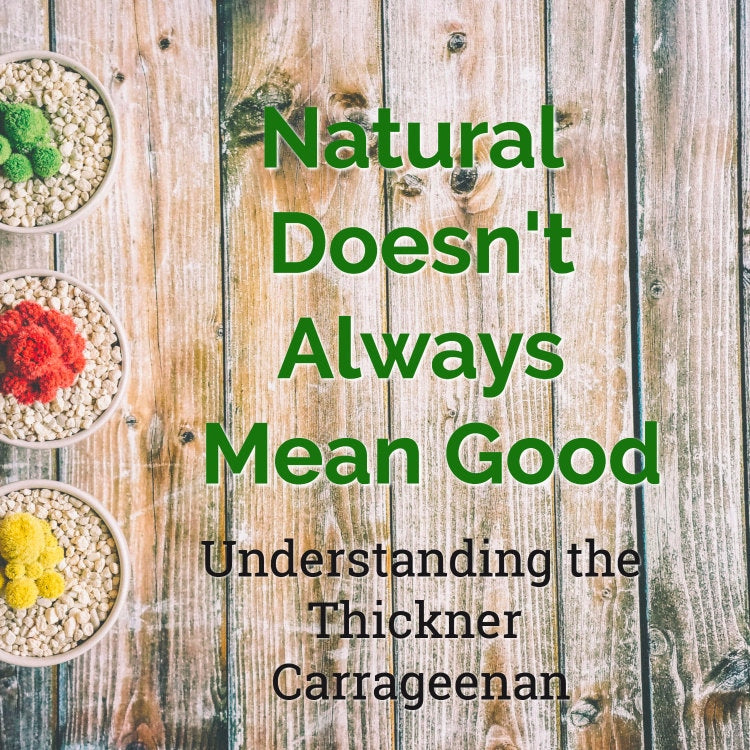 If you've ever looked at the ingredients in your yogurt, ice cream, Soy milk, canned evaporated milk or other processed foods, chances are you've come across carrageenan. It's a common food additive extracted from seaweed that is used as a thickener and emulsifier to improve the texture of numerous foods. It is also used in other products such as toothpaste (check the labels). Depending on how it is prepared, carrageenan comes in two forms: degraded (or poligeenan) and undegraded. Undegraded carrageenan is approved for use in food, while degraded is not because it has been found to cause cancer when given in high concentrations. Food-grade carrageenan is not a known carcinogen.
Carrageenan is still approved by the U.S. Food and Drug Administration as an additive and is widely used in a variety of foods, but some dietitians and doctors urge for reconsideration of its use due to recent research findings. Here are a couple of reasons why you might consider limiting the amount of carrageenan in your diet. 
Despite being a natural additive, carrageenan has several detrimental qualities, including:
It is not digestible and has no nutritional value
It has been linked with malignancies and other stomach problems
Degraded forms have been associated with ulcerations and cancers of the gastrointestinal tract
It triggers an immune response that dials up inflammation
It can cause digestive troubles, skin rashes, and other health problems
While it may not be as bad as some sources say, there is still evidence that regular consumption of carrageenan can be harmful. The research on its ill effects may be questionable, but there is certainly no research promoting its benefits. Remember to only eat foods with proven health benefits and use products that contain natural, organic ingredients like 
Edye's Naturals
.
Sources: DrWeil.com and wellnessmamma.com​