My Skincare Journey: Edye's Story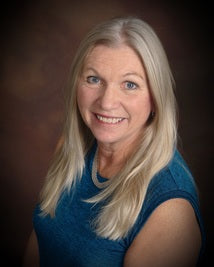 "I started making my body butter because my skin was severely  damaged from aging and being in the sun too much. I spend my summers on Long Beach Island, where I sail and go to the beach. I also garden, run, ski and now play golf. My skin was leathery especially on my back, my heals were cracked and painful. I went for a checkup at the doctors and he told me, I had rosacea. He gave me a sample prescription for it. I tried it and wasn't seeing a difference. so I went to Whole Foods and asked what to use, the person recommended a cream which was expensive for one oz. It was expensive, not organic, first ingredient was water and fourth was alcohol. I didn't see much change with this and did not feel that alcohol would help rosacea . That is what started me experimenting and researching what to put on my skin and ended up with Edye's Body Butter. 
What has is done for me? On my forehead and around my eyes, I had a lot of rough skin called Keratosis, that has smooth out, Two spots under my eyes were also red and rough. My rosacea is 99% gone, Wrinkles especially around my mouth and eyes have soften. My back is no longer leathery, My hands had a hard scaly lump which has disappeared, One my arms, sun or age spots have lightened and shrunk back to freckle size. I had a red raised scaly spot appear in June, I started putting Edye's Body Butter and Edye's Peppermint Skin Repair on many times a day. I did not like the looks of this spot. It was totally clear by August except for the skin being a little lighter but now even that is gone. My heals are no longer cracked and the seam that use to recrack each summer is now filling into almost disappearing. When I started making this product, I had no idea that so much could be healed.