Exploring The Benefits Of Organic Skincare For Men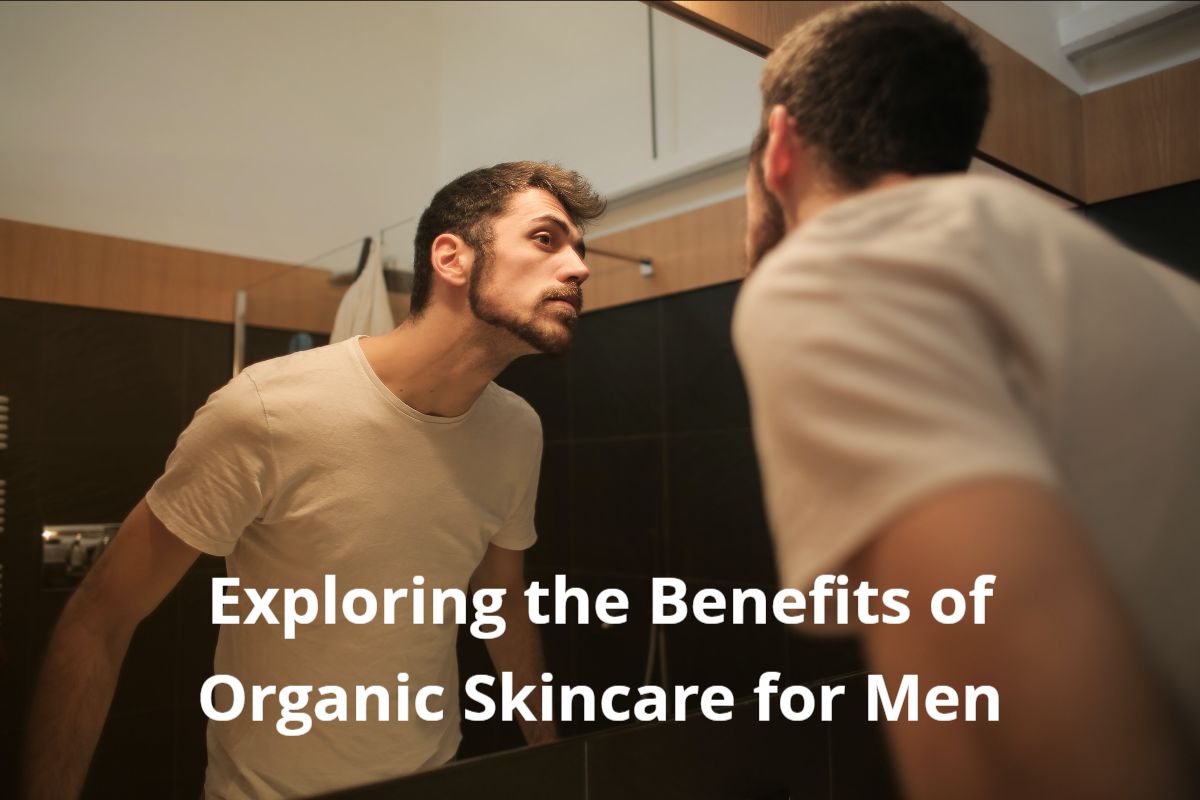 Do the men in your life embrace a skincare routine?  Unfortunately in many cultures, skincare is equated with femininity. There are several key factors which contribute to the stigma surrounding men and skincare, including societal norms and gender stereotypes, which play into marketing strategies; skincare products are generally marketed towards women, which creates further stigmatization around men using skincare products. 
There exists a lack of education as well as representation when it comes to men and skincare. Due to all of the above circumstances, men are more prone to feeling shame and fearing judgment for openly discussing or practicing skincare routines. It is crucial to emphasize that these stigmas are socially constructed and do not imply any inherent differences in the necessity or advantages of skincare.  Regardless of gender, skincare is vital for everyone as it fosters healthy skin, enhances self-confidence, and addresses a range of skin concerns.
Fortunately, there is a gradual shift in attitudes, with more brands acknowledging the significance of inclusivity and dismantling gender barriers in the world of skincare.  At Edye's Naturals, we firmly believe that men deserve organic skincare too!  In fact, we formulated Edye's Organic Beard Oil just for men.  
Let's Take a Look at the Benefits of Organic Skincare for Men 
*Nourishing and Moisturizing
Edye's Naturals Organic skincare products are all formulated with a selection of plant-based oils, which offer a range of nutrients to help replenish and heal your skin.  These ingredients hydrate your skin and keep it moisturized and thriving. They are also gentle on your skin and ideal for sensitive skin.  Take a look at our dedicated ingredients page to learn about the benefits of each individual ingredient. 
*Reduced Exposure to Harmful Chemicals
It's important to know that what you put on your skin goes into your body (it is absorbed through your skin and goes into your bloodstream!).  This is why it is vital to think of skincare products as food for the skin.  You truly shouldn't put anything on your body that you wouldn't feel comfortable ingesting.  Edye's skincare products are free from synthetic additives and harsh chemicals (some of which include parabens, sulfates and artificial fragrances). By choosing organic you are reducing your exposure to harmful chemicals, and instead choosing to nourish your skin.  
*Environmentally Friendly
Choosing an organic skincare product, such as Edye's Naturals, means that you are using products that are sustainable and eco-friendly.  You can rest assured that our ingredients are responsibly sourced and free from pesticides and other additives.  Organic skincare can be part of your overall more environmentally conscious and sustainable lifestyle.  
Targeted Skincare
Have you heard of beard oil?  Edye formulated our organic beard oil to keep men's face and beard hydrated, moisturized, and well-groomed.  Beard oil is ideal for shaving irritations, a smoother, softer beard, and an overall more hydrated face.  Use Edye's Naturals Beard Oil as an aftershave too.  Did you know that most of the popular aftershaves include ingredients such as water, SD Alcohol 40-B, Propylene Glycol, Fragrance, Menthol, Benzoic Acid, FD&C Yellow No. 5, and  FD&C Blue No. 1? Compare this to the nutrient dense ingredients in our blend: Organic Sunflower Oil, Organic Jojoba, Organic Grapeseed Oil, Organic Castor Oil, Organic Coconut Oil, Organic Pine Oil, Organic Orange Oil, Organic Cedarwood Oil.

Additionally, Edye's Beard Oil can help to balance your skin's natural production of oil; meaning if your face is too oily, or too dry, Edye's can help.  Edye's Organic Beard OIl is great for sun-damaged skin, sensitive skin, eczema, and other skin issues.  You can also apply Edye's Organic Beard Oil to tattoos as a moisturizer.  
Embrace a Skincare Routine Today
It's time to shatter the illusion that quality skincare is just for women.  Men deserve to care for their skin too, and embracing an organic skincare routine can be a transformative experience. By embracing organic skincare, you're not just enhancing your appearance, you are also prioritizing your overall health.  Explore the world of organic skincare and encourage men in your life to do the same.

Share with Us!
What are your favorite ways to use our products? We love receiving feedback from our customers!  Please support Edye's Naturals by leaving a review here. Whatever skin challenges you have, give Edye's a try and tell us how it worked. 
 Edye's Naturals supports you in living your best life! You can read past newsletters at https://www.edyesnaturals.com/skin-blog.