Do You Experience Dry Winter Skin?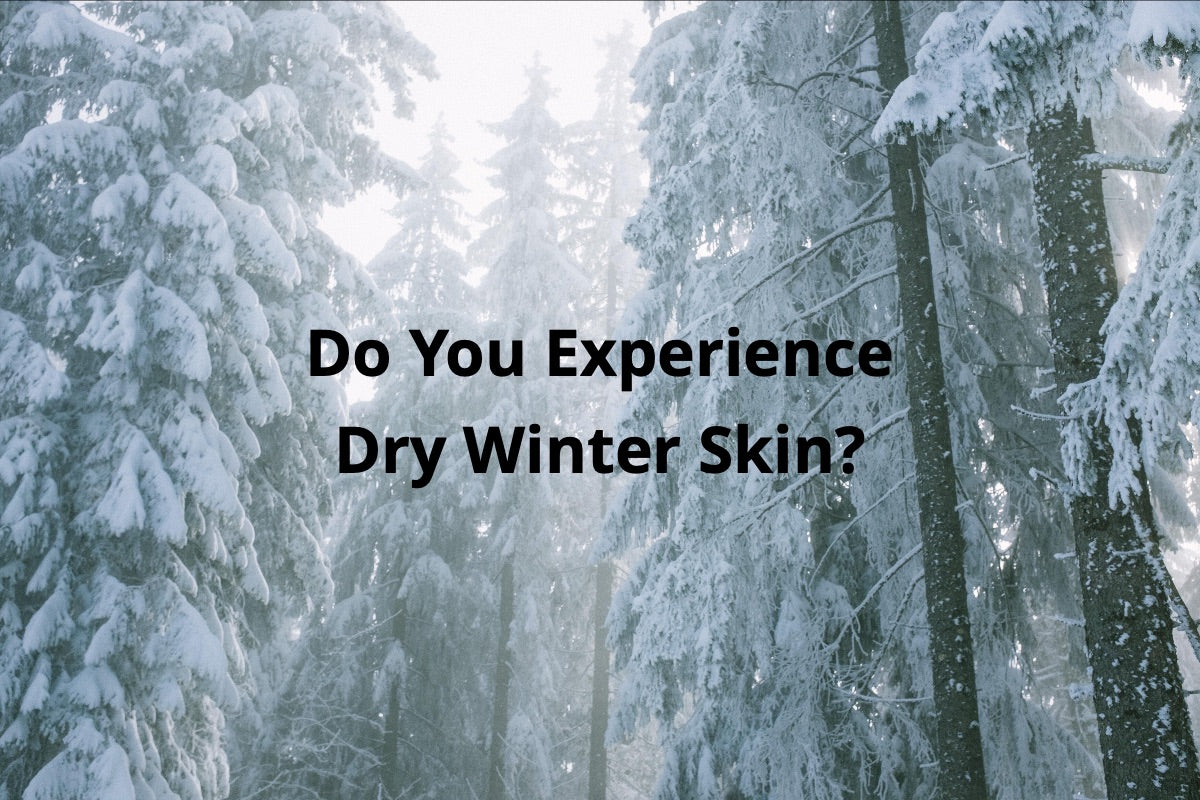 Dry winter skin is a common problem.  Our skin is more prone to drying out this time of year due to lower humidity, dry indoor heat, cold air, and harsh wind.  We are also more prone to dry skin as we age.  When your skin lacks moisture, it dries out and shrinks, making it look less radiant.  Dry skin can result in roughness, flaking, itching, cracking, and even a burning sensation. Cracked skin, which commonly presents on the hands and feet, is not only uncomfortable, it can also lead to dermatological complications.  

Our skin is our largest organ and protects the inside of our bodies from our external environments.  When our skin is cracked, this barrier is weakened, which means bacteria can enter and there is more of a risk for potential infection.  Furthermore, if you are already prone to skin conditions such as eczema, excessive dryness can be a trigger, causing a rash and cracked skin.  
It is important to prevent dry skin and to address it when it appears, as the longer the duration the more risk for complications.  Edye's Naturals products are formulated to support your skin's natural healing ability.  At Edye's Naturals we use a blend of plant-based oils, as they all offer an array of different vitamins and minerals to synergistically support your skin.  
Another co
mmon issue during wintertime is chapped lips.  While it can be tempting to lick your lips, this temporary relief leads to further dryness and damage.  Use Edye's Naturals Nourishing Lip Balm to prevent and soothe chapped lips.  Many conventional lip balms contain water, alcohols and other fillers, which may ease dry lips temporarily, but create more dryness long term and even contain harmful chemicals.  Our products do not contain water or fillers, only nutrients.  

Tips for Using Edye's Naturals for Dry Skin:
*For dry, cracked winter skin, it's best to put Edye's Deep Nourishing Serum or Edye's Organic Eczema Serum before applying Edye's Naturals Body Butter or Edye's Naturals Peppermint Skin Repair.  
*A little goes a long way!  We don't add water or harmful fillers, so our products are safe and concentrated.  
*It's not necessary to put on gloves or socks after applying Edye's Naturals products.  Just give the product a moment to absorb.
*Remember, it's best not to wait until you have cracked skin to start treating it.  Edye's Naturals is great for your daily skincare routine.  Prevent dry skin by moisturizing daily.